As traditionally, every many organisations join the Restorative Justice Week, this year is being held from 20th to the 24th of November.
The theme this year is "REPAIR AND REFORM"
The Restorative Justice Services are holding a Workshop in their offices on 21st of November from 10am – 12:30 pm and would like to invite you along.
As it will be a in-person event, we hold limited availability. Please click on the link below to book your spot.
Please share the link with anyone you feel may be interested in attending.
Looking forward to seeing you there!
Finn Stoneman, Kate Birrell and Karen Daly
Case Workers – Restorative Justice Services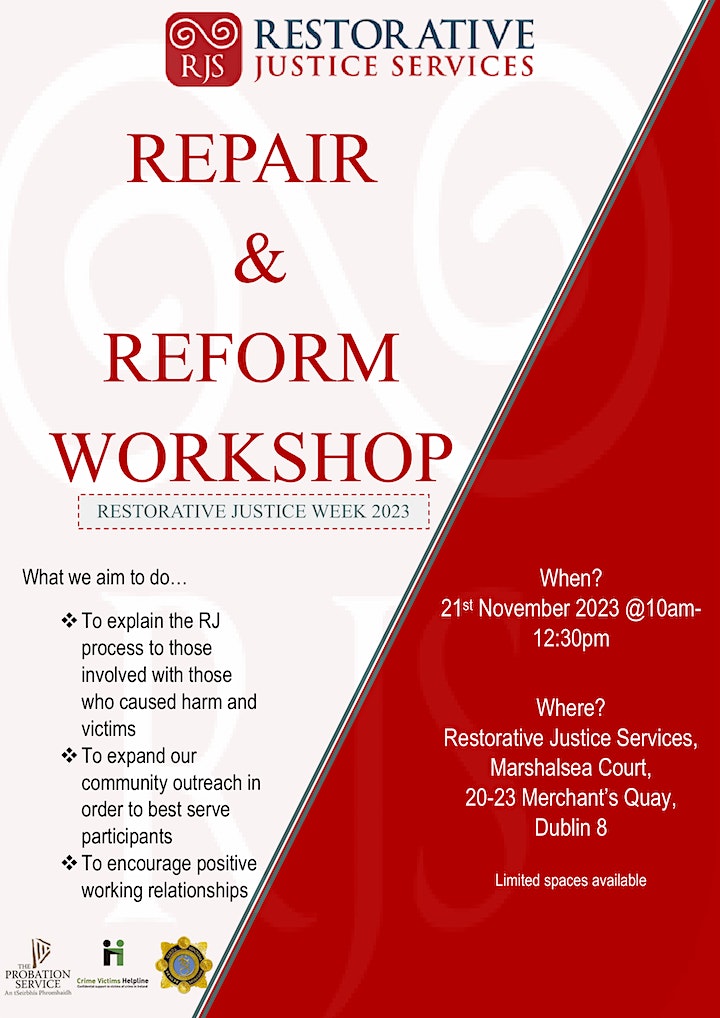 Eventbrite tickets: