Our Funder & Partners
Restorative Justice Services is funded by The Probation Service.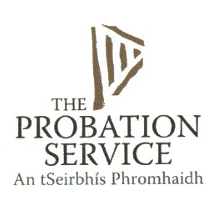 Working in Partnership
Restorative Justice Services is a restorative justice agency managed by a partnership of stakeholders in the criminal justice system. We provide voluntary, safe, non-threatening, facilitated restorative justice programmes for people who have been affected by crime; victims, offenders, families and communities.
Our Partners …
The Probation Service
Crime Victims Helpline
An Garda Síochana
Community representatives
… all play an integral role in the organisation, contributing to the delivery of the restorative programmes on a day to day basis.
Our work is mainly referred to us from the Courts before a formal sanction is imposed. The Courts are a named partner on our information leaflets and are consulted with regard to many aspects of our service delivery models, programmes and any review thereof.
RJS is a member of the Restorative Connections All Island Planning Group for developing networks and connections for cross sectoral agencies working in the area of criminal and restorative justice.
RJS chairs the Restorative Connections 'Victim Interest' sub group.
RJS has also worked on cases that have been dealt with by the Courts in a post sanction context.
European Forum for Restorative Justice
Restorative Justice Services is a founder member of the European Forum for the Restorative Justice (1999) and has been a Steering Group member of two of its Research Programmes.
Statistics & Data recording on Victim-Offender-Mediation and Restorative Justice cases in Europe … link to report
Accessibility and Initiation of Restorative Justice processes … link to report
The aim of the Forum (http://www.euforumrj.org) is to help establish and develop victim-offender mediation and other restorative justice practices throughout Europe. The Forum has representation from throughout Europe and beyond.